Turkey is one of the countries where demand for commercial real estate investment has risen rapidly in recent years. Many foreign and domestic investors, who have a long or short term profit target or rent expectation, are very interested in commercial property investment in Istanbul.
Investors are most interested in real estate such as commercial land, retail shops ,rental guaranteed serviced apartments (condo),5 star hotel for sale and touristic facility for sale. Many foreign investors, who aim for profit in the long term or short term and have a lease expectation, have started to move on to commercial property. Antalya, which is the center of tourism as well as major cities such as Istanbul, Ankara and Izmir, and Mugla are popular areas in commercial real estate.
Especially foreign investors who want to develop projects frequently follow commercial properties. With transportation projects, one of the regions with increasing value is highlighted as Bahcelievler. Bahcelievler, one of the fastest growing regions of population density, is very advantageous in terms of commercial investment. Bahcelievler, gives investors 65%. Atakoy coast and the high visitor potential in the center of Bakırkoy make Bakırköy attractive from the eyes of investors. Especially 60% of commercial investments to be made in the central regions of Bakırkoy. Commercial investments are more popular than housing investment in Sisli, Istanbul's office-intensive region. A commercial investment to Sisli gives you at least 40%. In fact, commercial real estate investment in almost all districts of Istanbul will provide you with profit in the short and long term. If you choose this investment option, you will never regret your investment.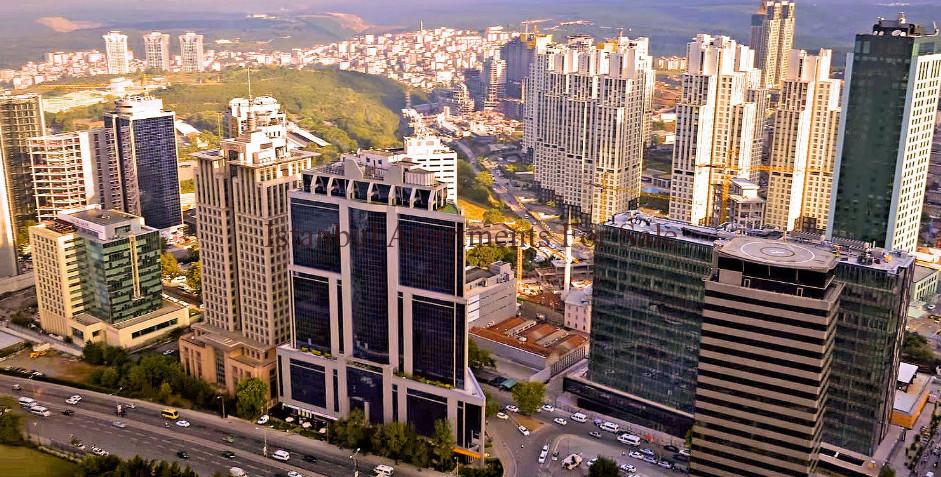 How to buy commercial property in Istanbul?
During the construction phase, to buy commercial property in Istanbul is always more advantageous. You can make any changes you want during construction phase as costs decrease. In such an investment, it is possible to buy commercial real estate and sell it before the project is completed or to rent it immediately at the end of the project. Commercial property is one of the highest return on investment. It is an investment type that can start to generate immediate income for those who have long or short term profit expectation or rent expectation. Since Istanbul is a continuously developing city, commercial real estate's gain value every day. By investing in commercial real estate to rent out in a good area in Istanbul, you can start earning a rental income immediately. When buying commercial property, we strongly recommend that you get support from a professional.
Commercial property rental income in Istanbul
Commercial real estate investment made with the right choices and at the right time plays an important role in increasing both the value of the commercial property rental income in Istanbul. Commercial real estate is generally preferred for commercial activities, so rental income and rent guarantee are high. At this point, we can say that there is a more profitable investment vehicle than the housing. In addition, the maintenance costs are lower than the housing. While investing in commercial real estate, it is useful to prefer the location where pedestrian traffic is more and transportation facilities are developed. The income status of the region to invest in is an important issue that should not be taken into consideration in terms of the rental and value increase of commercial property. Another point is that the commercial property that is supposed to be purchased is designed as a business place. It will be easier to find and sell customers when the tenant wants to find and sell real estate designed as a work place and obtained the necessary legal permits.
We have vast commercial property in Istanbul .Please find below latest commercial real estate in Turkey
Selected Commercial Real Estate in Turkey
110.000 $
Shop For Sale in Istanbul We are pleased to offer you small shop in busy street in Istanbu
...
275.000 $
We are pleased to offer our clients and investors tenant ready buy commercial real estate
...
335.000 $
We are proudly offers excellent located commercial property in Istanbul Kucukcekmece with
...