Istanbul Apartments For Sale
Istanbul Apartments For Sale, founded in 2002, has firmly positioned itself as a leading and trustworthy local property investment and real estate firm in Turkey. Our primary goal is to facilitate the seamless engagement of our international clients in the dynamic Istanbul real estate and property market. We are dedicated to offering comprehensive support and guidance to ensure their success. With years of experience and a deep understanding of the local property landscape, we are your ideal partner for real estate ventures in Istanbul.
As a part of Armaya International real estate, our customers are primarily non-Turkish residents who are interested in purchasing a residential, commercial, or agricultural plot of land in Istanbul, Turkey. Our company is dedicated to providing unrivalled customer service by motivating and inspiring its employees.
Whether it be for residential or commercial property investment in Turkey, we assist our clients in making the finest possible investment into property in Istanbul in the easiest method possible, all while maintaining the highest level of safety imaginable.
We have worked in this industry for a considerable amount of time, and as Istanbul natives, we have a profound understanding of the Turkish real estate market, including its challenges and prospects, as well as the flats that are now available for purchase there. We have developed a one-of-a-kind service that offers comprehensive solutions to all of your requirements, beginning with the search for a property and continuing all the way through the negotiations, preparation of contracts and legal paperwork, due diligence reports, the process of obtaining Turkish citizenship, finance, and legal advice.
Afterwards, we can assist you with property management and renovation work on your property if it becomes necessary.
Property in Istanbul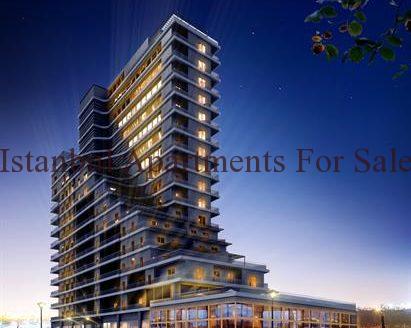 75.000 $
This newly constructed 2-bedroom apartment for sale in Istanbul Esenyurt is located near 
...
Apartments in Istanbul Uskudar.As a trusted and experienced real estate company in Istanbu
...
398.000 $
Property For Sale in Istanbul Bakırkoy.These new luxury residence apartments are located i
...
158.000 $
New Attractive Investment Property in Istanbul Excellent located new investment property p
...
Latest Properties in Istanbul
2.500.000 $
Traditional Property for Sale in Istanbul Balat.Discover the allure of owning a piece of I
...
Apartments in Florya Istanbul.Discover a world of luxury and comfort in Florya, Istanbul,
...
Are you ready to experience the epitome of luxurious living in Istanbul? Istanbul Apartmen
...
Apartments in Istanbul Uskudar.As a trusted and experienced real estate company in Istanbu
...
Thanks to Istanbul Apartments Team
I have just returned to the Kuwait from Turkey after buying a property in Turkey with the assistance of you all.First of all I would like to extend my full thanks to the team, they really helped me a lot and made the whole trip a lot easier for me.Istanbul Apartments For Sale team are very friendly and relaxing to talk to. A key difference I found with these guys was that I felt that they was there to help me, not just sell sell sell as I found with other companies..I would definetely recommend them again to other people.
Thanks
Ahmad Almutairi
Istanbul
Istanbul Real Estate – Where Europe Meets Asia
Straddling two continents, Istanbul captivates as one of the world's most dynamic emerging real estate markets. The Turkish metropolis of over 15 million residents spans Europe and Asia across the iconic Bosphorus Strait.
Istanbul's strategic location has attracted traders and settlers since antiquity. Today it continues driving culture, commerce, and development through the merging of European and Asian influences. A young, educated population and growth-oriented policies propel its economy.
Visitors flock to admire Istanbul's Byzantine treasures like the Hagia Sophia and its Ottoman-era mosques. Yet the city continues breaking ground on innovative modern buildings and infrastructure. Transportation improvements connect its diverse districts located on both the European and Asian sides.
For property buyers, Istanbul offers historic mansions, luxury high-rise homes, hip renovated lofts, and seaside villas suiting all interests. As seasoned local experts, we guide clients through every step – finding ideal neighborhoods, evaluating properties, negotiating deals, and obtaining residence permits.
New developments cater to buyer preferences with smart home technology, eco-friendly construction, and amenities like pools, gyms, shops, and parks. Istanbul provides upside potential whether you seek investment income or primary residences.
As this ancient crossroads city continues growing into a global powerhouse, its coveted properties appreciate rapidly. Contact us today to learn more and capitalize on Istanbul real estate
Istanbul Central City Regions
Istanbul's Most Desirable Central Neighborhoods
With its strategic merging of Europe and Asia, Istanbul offers unmatched lifestyle, culture, and real estate opportunities. Dig deeper into the city's most sought-after central districts for property buyers and investors.
Beyoglu – Cosmopolitan Living
Beyoglu's charming historic buildings, bustling nightlife playgrounds, and hilltop panoramas entice urbanites seeking quintessential Istanbul living. Its central location allows walking and metro access everywhere. While scarce, apartments in restored Ottoman mansions or modern high-rises provide prized prestige.
Nisantasi – Affluent and Fashionable
Nisantasi neighborhoods like Tesvikiye and Macka exude upscale sophistication with designer boutiques and gourmet cafes lining tree-shaded avenues. Luxury apartments, penthouses, and villas satisfy distinguished tastes. Proximity to transport links and amenities ensures maximum convenience.
Taksim – Vibrant City Center
Taksim Square provides Istanbul's heartbeat with major public transport connections. Surrounding it, Istiklal Street offers unlimited dining, shopping and nightlife options. New high-rise developments cater to urbanites who prioritize central, walkable accessibility to Taksim's dynamism.
Cihangir – The New "It" Spot
Cihangir's transformation into a trendy hub for cafes, galleries, yoga spots and Istanbul's creative class make its old French and Greek buildings increasingly coveted. The area provides charm and community with its village-like feel. Real estate prices are rising quickly in Cihangir.
Whether you prioritize lifestyle, convenience, prestige or rental income potential, Istanbul's central districts offer diverse residential opportunities in one of the world's hottest emerging cities.
Waterfront Property in Istanbul
When it comes to waterfront property in Istanbul, the options are as diverse as the city itself. In addition to the well-known areas like Bebek, Galata, and Karakoy, there are also hidden gems in the new Istanbul area that are worth exploring. Whether you're looking for a cosmopolitan lifestyle, trendy neighborhoods, or new development opportunities, Istanbul has something for everyone.
Bebek: Nestled on the European side of the Bosphorus, Bebek is a captivating neighborhood that offers a unique blend of luxury and waterfront living. This prestigious area boasts a collection of exclusive villas for sale, perfectly positioned along the picturesque waterfront. Bebek's allure lies not only in its stunning real estate offerings but also in its cosmopolitan and chic atmosphere.
Galata: Located on the northern shore of the Golden Horn, Galata is part of a borough of Istanbul named Karakoy. Galata is considered highly fashionable, and is a popular shopping and entertainment center.
Karakoy: With lots of avenues spilling into its lovely waterfront plaza, this area is one place to look for apartments for sale in Istanbul. Still a little rough around the edges, the area is getting more popular. Street food vendors and waterfront cafes lend a relaxed feel.
New Istanbul Area
These outlying enclaves are hot with both growing families moving to Istanbul for opportunity and with investors. Many have block after block of affordable flats, surrounded by amenities like theaters, pools, playgrounds, schools, supermarkets, and public transportation.
Esenyurt: On the western side, full of new development and cultural centers.
Sefakoy: Also on the western side, this heavily Balkan neighborhood is densely packed with development.
Beylikduzu: Well outside the city center on the shore of the Sea of Marmara, Beylikduzu is considered somewhat upscale, with an upper-middle-class vibe and newer buildings. It has so many malls that the locals call it The Republic of Shopping.
Bahcesehir: Home to Bahcesehir University, it's one of the biggest and handiest outskirt areas to the center of Istanbul. Only forty-five minutes from the center of the city by public transportation, you can buy here and commute if you can't find apartments for sale in Istanbul.