Beauties of Istanbul Bebek
Bebek (baby in Turkish) is the start of where the real wealth of the Bosphorus can be seen.
From the suburbs to Sariyer are some of the most beautiful and priceless mansions.
Just a 15 minute walk from Arnavutkoy along a park-side promenade to the village square where rich kids hang to eat ice cream.
Arriving by boat and to the left of the jetty is Bebek's most famous waterfront building Khedive's Palace (Hidiv Sarayı) an Art Nouveau style mansion belonging to the Egyptian Consulate.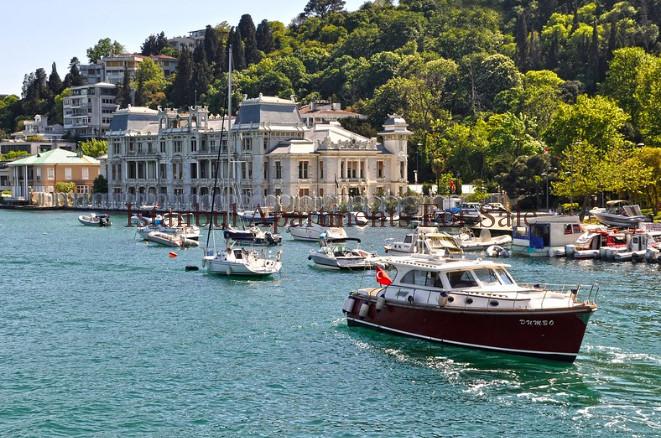 Things to do in Bebek
Visit famous Bebek Badem Ezmesi(Almond Butter )Abbas Waffle,Posh restaurant Chilai and Tapas bar Lucca
Asiyan Museum

Row Boats for Hire
There are row boats available here that the fishermen rent out by the hour.
Bebek Park
A small park, just above Belek known as the balkon (balcony), gives great views over the Bosphorus and has a small café there.
Visiting Rumeli Fortress
Taking a 15 minute walk north of Bebek along the promenade is the fortress of Rumeli Fortress and was constructed in just 4 months in 1452 before the Ottoman conquest of the city. It has an open-air theatre and provides concerts and plays in the summer evenings particularly during the International Music Festival.
Bebek Mosque
Located adjacent to Bebek Ferry Terminal, Bebek Mosque was constructed for Damat Ibrahim Pasa in 1726.
Fatih Sultan Mehmet Bridge
Very close by is the Fatih Sultan Mehmet Bridge, the second bridge on the Bosphorus and at 1090m is one of the longest suspension bridges in the world, it was completed in 1988. This is where in 512 BC King Darius of Persia crossed the straits in his pontoon bridge.
Via :Take Sariyer bus from Besiktas and stay in Bebek station
Via : Take water taxi and stay Bebek port
If you wish live Bosphorus side Bebek right choice for you.We have traditional houses and sea front modern properties in Bebek Istanbul
Traditional House For Sale in Bebek Istanbul
Article Information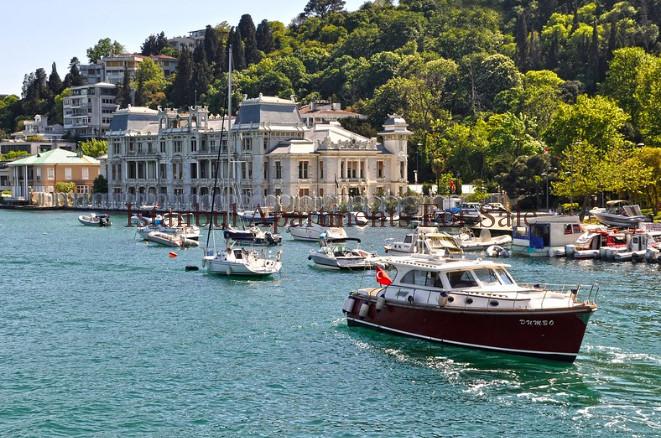 Article Name
Beauties of Istanbul Bebek
Description
Find all information about Bebek Istanbul Bebek (baby in Turkish) is the start of where the real wealth of the Bosphorus can be seen.
Author
Publisher Name
Istanbul Apartments For Sale
Publisher Logo